The ADR ( "Accord europeen relatif au transport international des marchandises dangereuses par route") is the European agreement that regulates the transport of dangerous goods. The ADR lays down the obligation for all operators involved in the transport of dangerous goods, to adopt special security measures to prevent risks during production ( packaging ), loading, transportation and unloading
Hazardous materials are classified by a specific code – the " UN " number ( preceded by "UN " ) – and they are categorized according to the prevalent danger they present , based on the following table :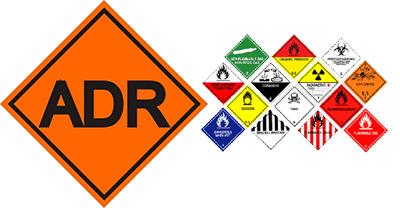 The ADR also provides with specific labeling and specific signs, depending on the hazard class.
CLT and its personnel are is committed to continuing education and training about the ADR regulated transport of dangerous goods. The fleet is appropriately licensed and equipped according to the afferent rules.